238 Woodmen Street in Mammoth Lakes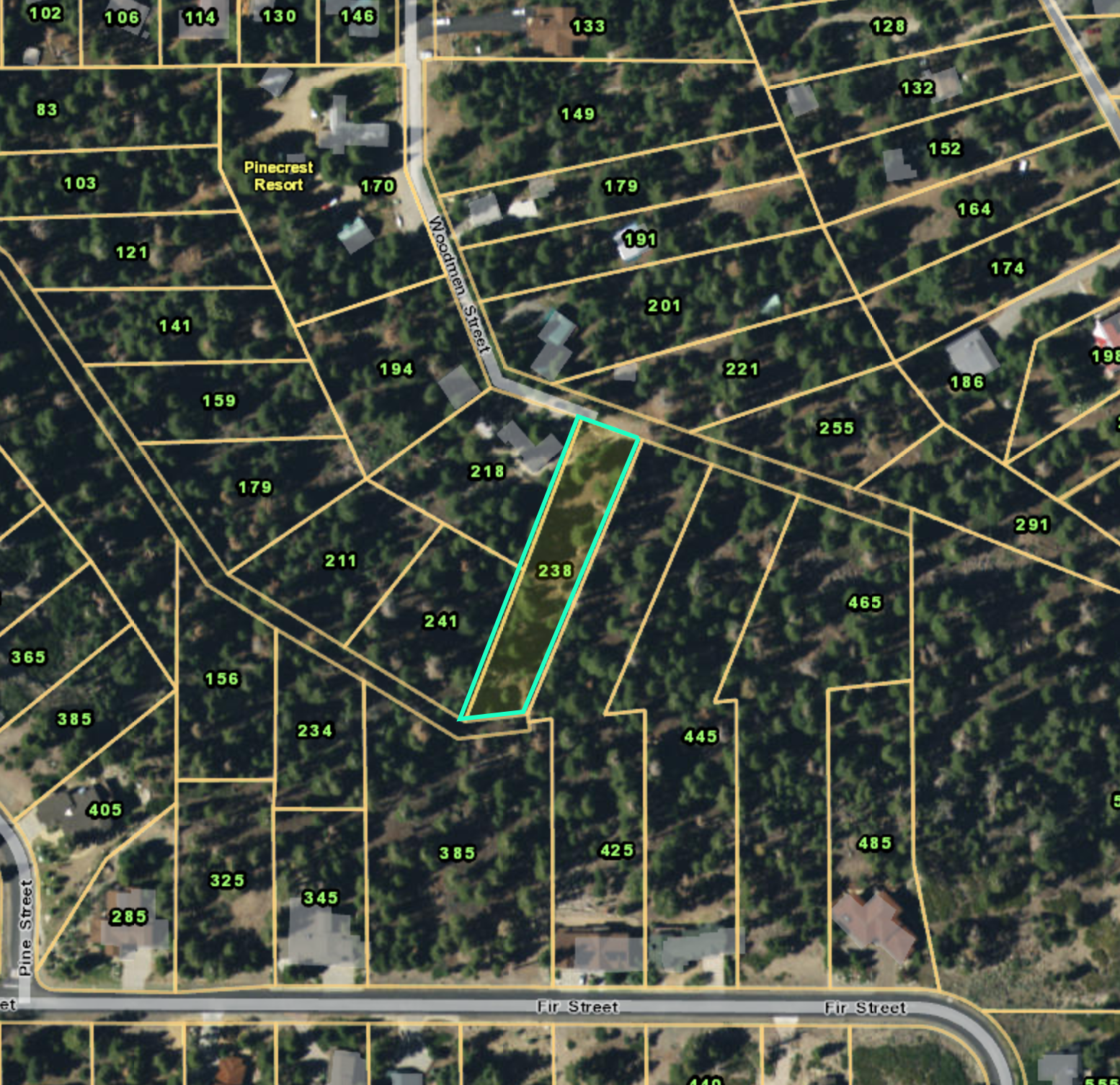 If you are looking to build a home in Mammoth Lakes, good lots are slowly being built upon.  There is little opportunity for development beyond the towns existing boarders.  Fortunately, there is still 238 Woodmen Street, an ideal is the perfect place to build your dream mountain home! This lot is situated at the end of a very quiet residential street in Old Mammoth. Breathe in the fresh mountain air and enjoy being surrounded by nature! This almost 1/2 acre lot backs up to conservation lots and a beautiful hillside covered in pine trees. Simply a gorgeous escape!
Water and Sewer are at the neighboring property to the west. The road in front of 238 Woodmen is not paved, but may be in the future as more homes are built along this street.
The lot is located at the end of the paved Woodmen Street, in Old Mammoth, and has access to water and sewer at the neighboring lot to the west.  The Front, or northern portion, of the lot is slightly up-sloping with a level pad on which to build a home.  The southern portion of the property is up-sloping and heavily wooded. 
MLS#20170662
Adventuring around the Old Mammoth Neighborhood will reveal remnants of the mining days or even earlier periods when the Native Americans lived in and hunted this area.   Today's inhabitants are mostly local residents looking for a quiet neighborhood free of the animation available in other corridors of Mammoth Lakes.   Aside from the Snowcreek Athletic Club, there are essentially no commercial uses in Old Mammoth until Old Mammoth Road meets Mammoth Creek Park.  The Snowcreek Golf Course is approximately 1 mile to the east of 238 Woodmen Street.
Please call or email for details on this property or other Real Estate in Mammoth Lakes.