Mammoth Festival of Beers and Bluesapalooza is one of the premier signature events in Mammoth Lakes.   Entering its 20th year as a festival, this event started in the parking lot of what was formerly Whiskey Creek restaurant and has since grown to fill the 4.04 acre forested lot best known as "The Woodsite" or "Sam's Woodsite".  In fact, in 2013 the event added a couple of additional acres in order to better accommodate the sold out crowds.
If you haven't been to Bluesapalooza in Mammoth Lakes, its a must see with more than 70 micro beer vendors, food vendors, and some of the best blues based music of our generation.  This year's festivities will be held July 30th – August 1st 2015 and will be held over 4-days.  For very specific details about Bluesapalooza and Mammoth Festival of Beers just click on BEER and Blues.
Some of the more recognizable names for the Mammoth Festival of Beers 2015 are Robert Cray, Jonny Lang, Robben Ford and Trombone Shorty and Orleans Avenue.  Learn more about the musical line up by visiting Mammoth Festival of Beer's Musical Lineup.
Getting to and from the festival is easy and free using the Mammoth transit system or Trolley.  A map is available online just see VISIT MAP for details.  This will also help you in deciding where to stay in Mammoth if you haven't already made plans.
The Village at Mammoth or Westin are two popular places to stay as they are walking distance to the Woodsite.  The Alpenhof Lodge is another great lodge close to the event site and restaurants.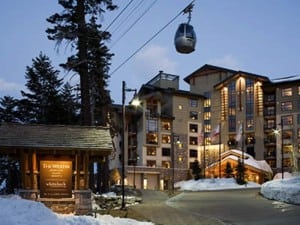 To learn more about Real Estate in Mammoth Lakes please visit Matthew Lehman Real Estate.  Enjoy your visit to Mammoth Festival of Beers in Mammoth Lakes.