Two Bedroom Condominiums in Mammoth Lakes are a popular type of real estate ownership, making up approximately 38% of the total condominium sales in Mammoth Lakes for the year proceeding August 2014. In fact, in a market trend study I completed on July 2014, the two bedroom configuration was not only the most prevalent type of condominium sale, but it also produced the greatest price per square foot at $320 per square foot.  One bedroom sales demonstrated prices per foot in the neighborhood of $240.
The two bedroom, two bath, configuration appears to be the most popular due to its ability to accommodate the ideal visitor to mammoth. An ideal visitor to Mammoth Lakes is a party of 3.4 persons, typically two couples or a couple with children.   This being the case, a two bedroom, or one bedroom with a secondary sleeping area is most appropriate.  For this reason two bedroom units are good also attractive when considering renting a property on a nightly basis.   The two bedroom unit is also convenient for local residents as they are relatively affordable.
Two bedroom units with a loft are also popular as the loft affords slightly improved sleeping accommodations or added storage.  The sizes of two bedroom condominiums in Mammoth Lakes can vary drastically, with the smaller two bedroom units being about 790 square feet in size and two bedroom + loft units being as large as 1250 square feet. Quality of these units vary greatly.
Most of the older complexes were built in the early 1970's and typically reflect an overall average quality. Some of the older units have been remodeled and the workmanship for the respective remodels will vary from unit to unit.  Newer complexes such as White Mountain Lodge, Lincoln House, Westin Monache and Grand Sierra Lodge are naturally going to have superior conditions, but the quality of these units will still vary somewhat.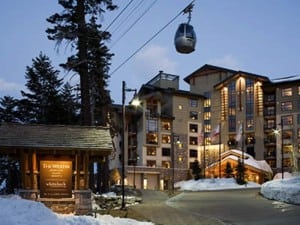 If you are looking for more detailed information on two bedroom condominiums in Mammoth Lakes, I welcome you to visit this condominium link at Matthew Lehman Real Estate. You can visit my home page to search for other Real Estate in Mammoth Lakes.